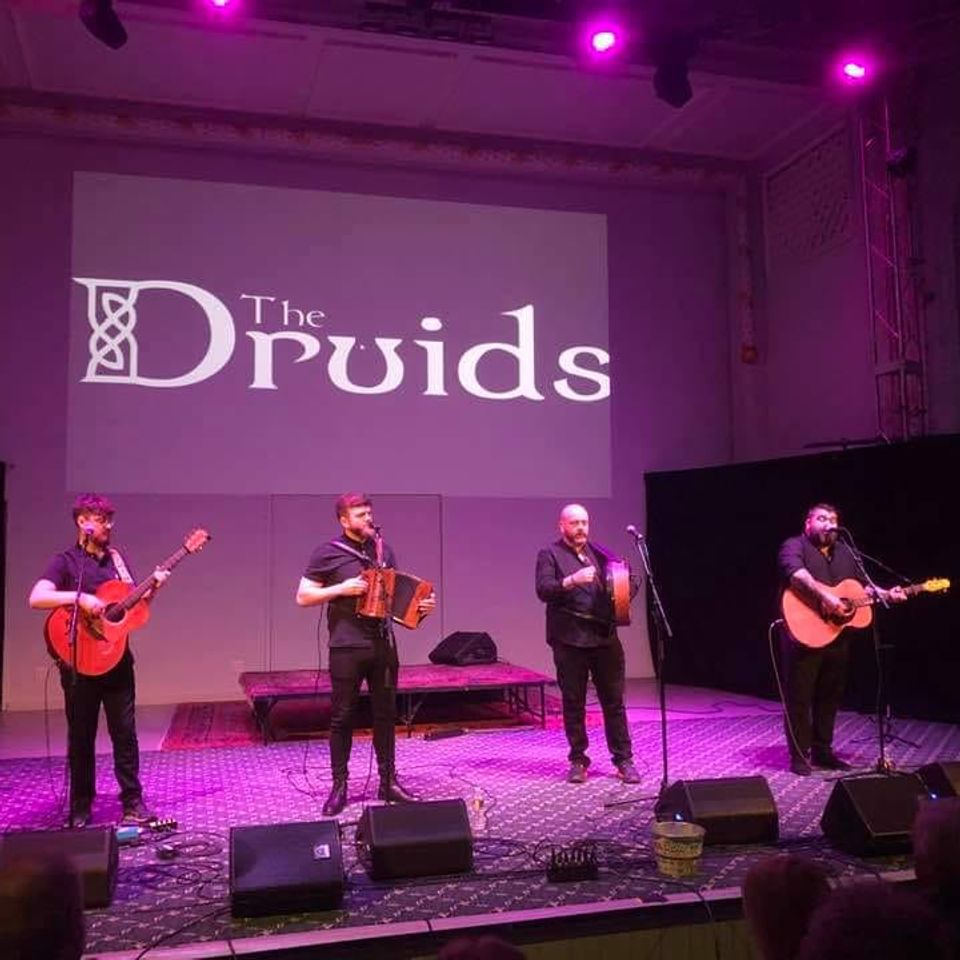 The Druids Tour of Ireland
Come on tour with The Druids
🍀 Join The Druids on an Enchanting Tour of Ireland! 🍀
Embark on a once-in-a-lifetime adventure with The Druids as they guide you through the mystical landscapes and vibrant culture of Ireland! From October 28th to November 4th, 2024, immerse yourself in the heart and soul of this enchanting country, exploring iconic cities and charming countryside. This week-long journey promises a unique blend of live music, cultural experiences, and the chance to forge unforgettable memories with The Druids themselves.
Tour Highlights:
Live Music Sessions: Experience the magic of traditional Irish music in intimate settings. The Druids will serenade you with their captivating tunes, creating an atmosphere that truly resonates with the spirit of Ireland.
🏰 Historic Cities: Wander through the historic streets of Dublin, soak in the scenic beauty of Wicklow, discover the rich history of Kilkenny, and explore the cultural gems of Wexford and Kildare.
🍻 Pub Nights: Immerse yourself in the lively pub culture of Ireland! Enjoy authentic Irish pub sessions, savoring the local flavors and making memories with The Druids and fellow travelers.
🎭 Theatrical Delights: Be treated to theatrical performance by The Druids in their home town that showcase Ireland's storytelling traditions. Engage with the country's vibrant arts scene in carefully selected venues.
🤝 Get to Know The Druids: Spend quality time with the band, learning about their music, history, and the deep connection they have with their homeland. This is a rare opportunity to forge a personal bond with The Druids.
Book Your Spot Today!
Secure your place on this unforgettable journey by booking today. Limited spaces are available, so don't miss the chance to be part of this extraordinary experience.
📅 Tour Dates: October 28th to November 4th, 2024
🌐 Website for Bookings: https://www.cathystravel.ca/the-druids...
Don't let this opportunity pass you by. Join The Druids for an immersive week in Ireland, filled with music, culture, and the warmth of Irish hospitality. Book your spot now and get ready for a week of unforgettable moments! 🇮🇪🎶🍀